I am very good at cooking eggs and Half Moon Pasta. It is my go-to in the kitchen whenever I crave something to eat with a ketchupy twang. Half moon pasta tastes just fine even as 3 day old leftover in the fridge! The single girl's comfort food on a budget yo.
Ingredients: 
Salt
Oregano
Basil leaves
Tomato Puree
Half moon pasta
2 Capsicums
2 tomatoes
Water
And something you can never have enough of- Butter!
Step 1- Wash the tomatoes and capsicum nice and clean. Do it in a way that asserts your OCD germaphobia. There's nothing you can do about them being genetically modified though.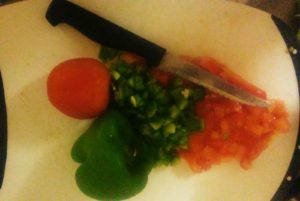 Cut them into small pieces, not large chunks. We are Homo Sapiens. Not Neanderthals.
Step 2- Fill a wide based deep vessel with half moon pasta and the cut vegetables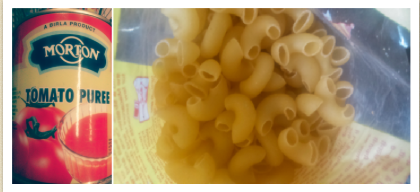 Step 3- Add salt and butter to the mixture. Toss those SOBs about and get them comfortably acquainted with one another.
Step 4- Empty tomato puree into the said bowl. The consistency depends on your preferences. But don't over do it. Leave room for some water.
Step 5- After ensuring that everything is just about submerged in the red sea- set it to boil. Keep stirring lightly to ensure the pasta does not stick to the bottom.
OR Set the timer in the microwave for 8 minutes. Keep a suspicious eye on it though. Don't follow my instructions blindly.  I'm Lavaanya Garg. Not Tarla Dalal…
Step 6- If you feel like something is amiss, or "jalne ki smell aa rahi hai" then add more butter you fool. If that doesn't work either then remember – I am Lavaanya Garg. Not Tarla Dalal.
Step 7- You can switch off the stove/microwave when the pasta is soft enough to cut in half with a spoon. Leave it to cool for 5 minutes.
Step 8- Add the basil leaves and oregano for that extra twang.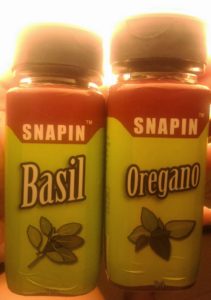 This is what the result looks like in all its glory.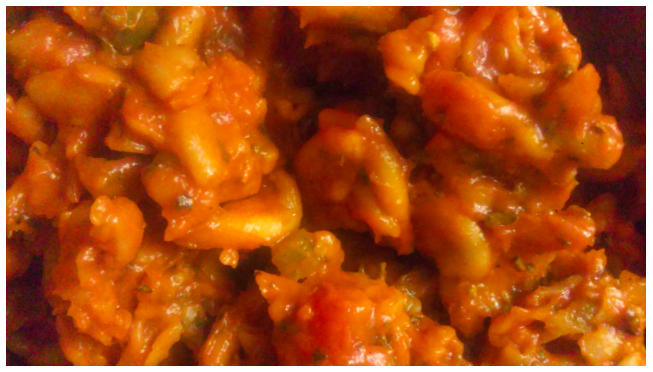 I know it looks like it has been chewed up and spat out. So what? I told you already- I AM LAVAANYA GARG. Not Tarla Dalal. It tastes amazing though. It really does. I wouldn't get off my lazy arse and cook this if it didn't. It's much better than the pasta served in Bandra's highly priced pretentious restaurants.  If you feel otherwise, then you are probably missing the special ingredient…
The Scary Cook and her Chemical X!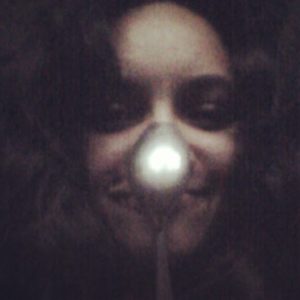 Go ahead. Drool you bastards!